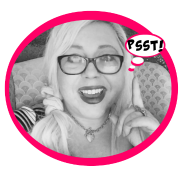 Psst…Did you know that you can get all of LMA's business courses for one low monthly price? It's true! Just join our Mastermind program for $99 per month!

See Business Courses
The Life Makeover Academy is all about making every aspect of your life better. We believe that one of the best ways you can change your life in a good way is by following your passion. Even better – following your passion AND making money while you're at it. And the best way, in our opinion, is to make it your primary source of income.

That's why our biz & creative programs are designed to help you overcome obstacles in your life such as financial struggles, a bad relationship or even just dissatisfaction with your current job.
These courses will teach you how to ethically start and grow your own work-at-home business so you can become blessedly independent WHILE following your very own passion – not to mention that you'll earn your own freedom in the process.
Don't know what kind of business you want to start? We'll cover that too.
See Business Courses
The Start Your Own Online
Work-at-Home Business Mastermind
Especially for the Empath Entrepreneur
Ethically make money online and help people make their lives better.
If you want to start your own online business and/or take your online business to the next level, this is the program for you.
I will teach you how to take your dream of starting a business and put it into action.
In ongoing program, you'll learn everything you need to know about starting a business and taking it to the next level of success.
We'll start with deciding WHAT business you want to do – you'll learn how to discover exactly the right opportunity for you.
Next, you'll learn how to develop proven marketing techniques to easily build sales.
Since every business needs money, we'll discuss traditional and nontraditional financing options – and I'll teach you how I started my own business with literally NO money.
You'll also learn how to market your business, how to build your website and so much more. PLUS, you'll be given free access to all of the Life Makeover Academy's business related courses – including future courses – at no additional cost, as long as you're a member.
As a new business owner, you'll need to manage all your limited resources. One resource that often gets overlooked is your time – and I've learned the hard way that your time is your MOST precious resource. That's why we'll also focus on hacking your time using time-management techniques especially for entrepreneurs.
Take a look at the curriculum – and there will be new lessons and resources added every week. You'll get free downloads, videos and so much more – plus, a weekly live session with the private mastermind group that you'll enjoy as a member.